Happy New Year! I know, I know, I'm a little late, but I still mean it all the same. Also don't forget to eat Haggis and drink Whiskey on Burns night (25th Jan) and Chinese food and Jasmine tea on Chinese new year, (Feb 10th) Tash and I like to watch a Kung Fu movie too. Highlander being a good choice for Burns night

Well, Christmas is well and truly over. But you can still purchase a copy of Grimm Fairy Tales Holiday Edition #4 Featuring 8 pages of color work from me, among other artists.
[link]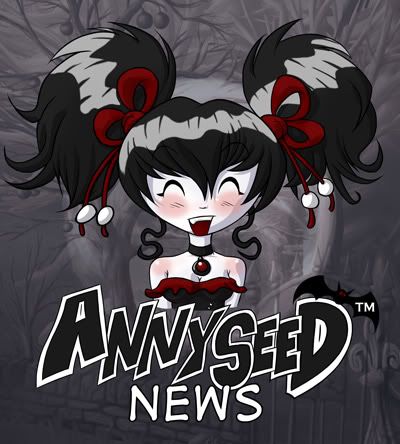 In Annyseed news- -Jan/14/2013-
Although I will continue to write Annyseed, we most likely will have a brand new penciler, inker and possibly colorist on board for the Annyseed sequel, to help lighten up my load and showcase their talent. I shall keep you all posted as things progress. Also, big thanks to my wife

for creating my new Annyseed Emoticon

Stu
As always, If you'd like to see Annyseed hold her own in the vast sea of webcomics. I would be extremely grateful for your vote! please follow the link below. You can vote up to 7 times a week, I do believe.

Also, If you're a regular on the webcomic list site, feel free to add Anny to your faves, the site will keep you up to date with the latest page releases.
Here's the Annyseed fanart, thanks guys!
:thumb171166291: