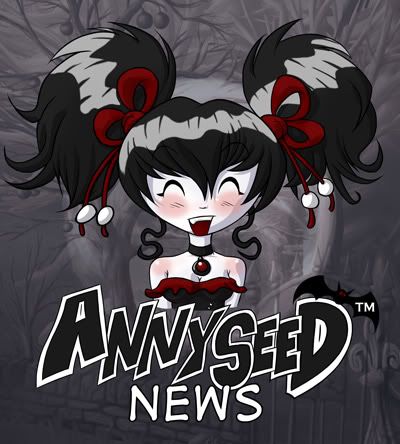 In Annyseed news- -Feb/11/2013-
Unfortunately Annyseed will now be on hiatus until 17th June. This isn't the first time I've had to put the comic to one side, but it's definitely the longest. Sometimes life comes knocking at the door and takes away the fantasy, and unfortunately I just have way too much course work to do, which my career depends on. Annyseed may only be 8-10 hours a week of my time, but it's often on my mind a lot more than that, and I'm the kind of guy that really needs to focus. I thank everyone who has been reading and voting for Annyseed, and I hope it's not too long a wait.
Similarly, you may have noticed I haven't been posting quite as much work on here lately, it's going to continue to be a bit slow for a while. Maybe I'll be able to squeeze out a few more Skyrim portraits. And hopefully do those Final Fantasy paintings as I complete the games. But until I've got a good chunk of my required qualifications, my art is going to have to slow down.
I'll keep you posted! Enjoy tonights page!
Stu
As always, If you'd like to see Annyseed hold her own in the vast sea of webcomics. I would be extremely grateful for your vote! please follow the link below. You can vote up to 7 times a week, I do believe.

Also, If you're a regular on the webcomic list site, feel free to add Anny to your faves, the site will keep you up to date with the latest page releases.
Here's the Annyseed fanart, thanks guys!